For Animal and Plant Breeders
Why partner with Eurofins Agrigenomics for your next breeding project?
Benefit from our range of tailored, high throughput genotyping solutions to help you achieve your goals faster, for less.

Solutions for animal breeder
Animal genotyping services

Solutions for PLANT breeder

Solutions for ANIMAL IN AQUACULTURE breeder
Aquaculture genetics services
Our Solutions for Plant Breeder
Plant genotyping with Agrigenomics services
DNA marker discovery
Identify key marker-trait associations in your breeding populations using our range of discovery platforms, including whole genome sequencing, reduced representation library sequencing (GRAS-Di) or high density microarrays. Our Agrigenomics bioniformatics teams can help with marker selection for downstream applications. 
Marker-assisted selection
Our flexible range of genotyping platforms can accommodate any level of complexity for marker-assisted selection strategies, with no compromise on accuracy, and with the speed required to make rapid breeding decisions.
Our NGS-based and qPCR-based solutions are robust, flexible and deliver your data at very low costs.
Microbiome and metagenomics
Unravel the complexity of plant-microbe interactions with our NGS-based Agrigenomics solutions for metagenome analysis.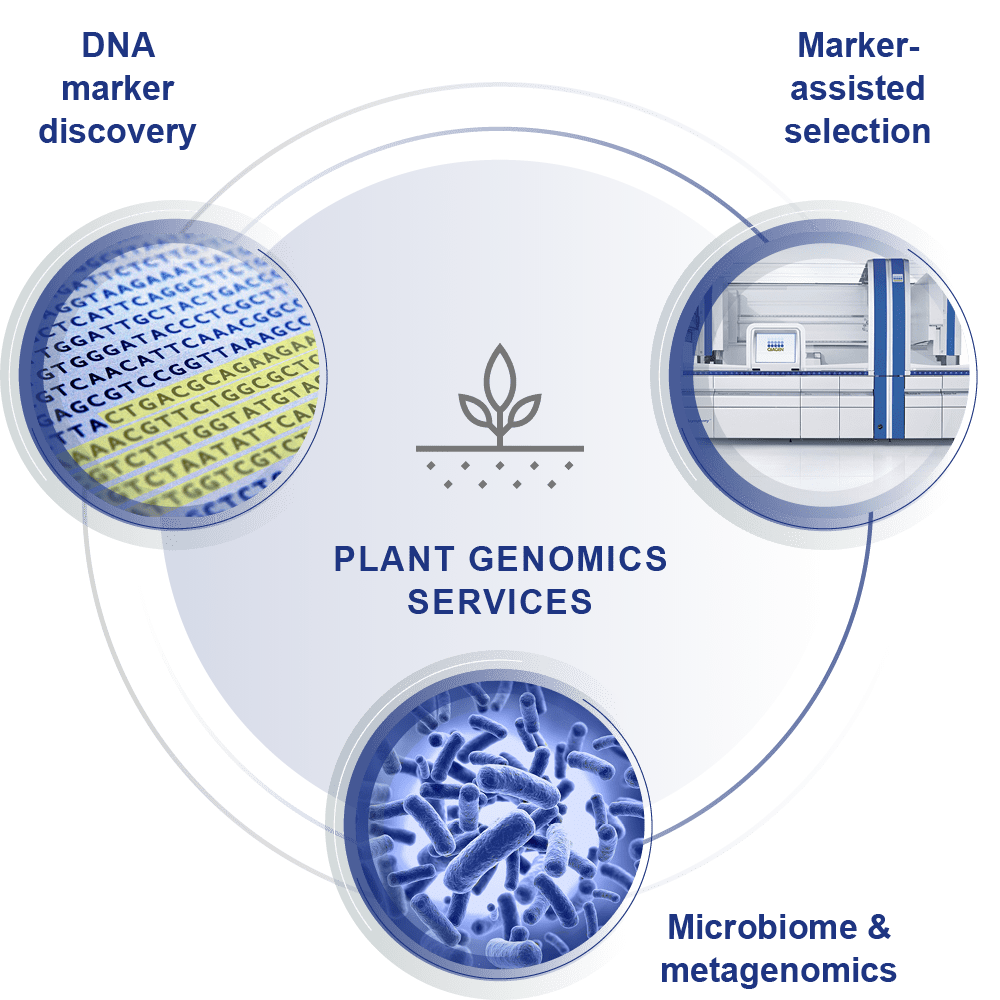 Our Agriculture lab is an asset for your crop breeding project

Our Solutions for Animal Breeder
Animal genomics with Agrigenomics services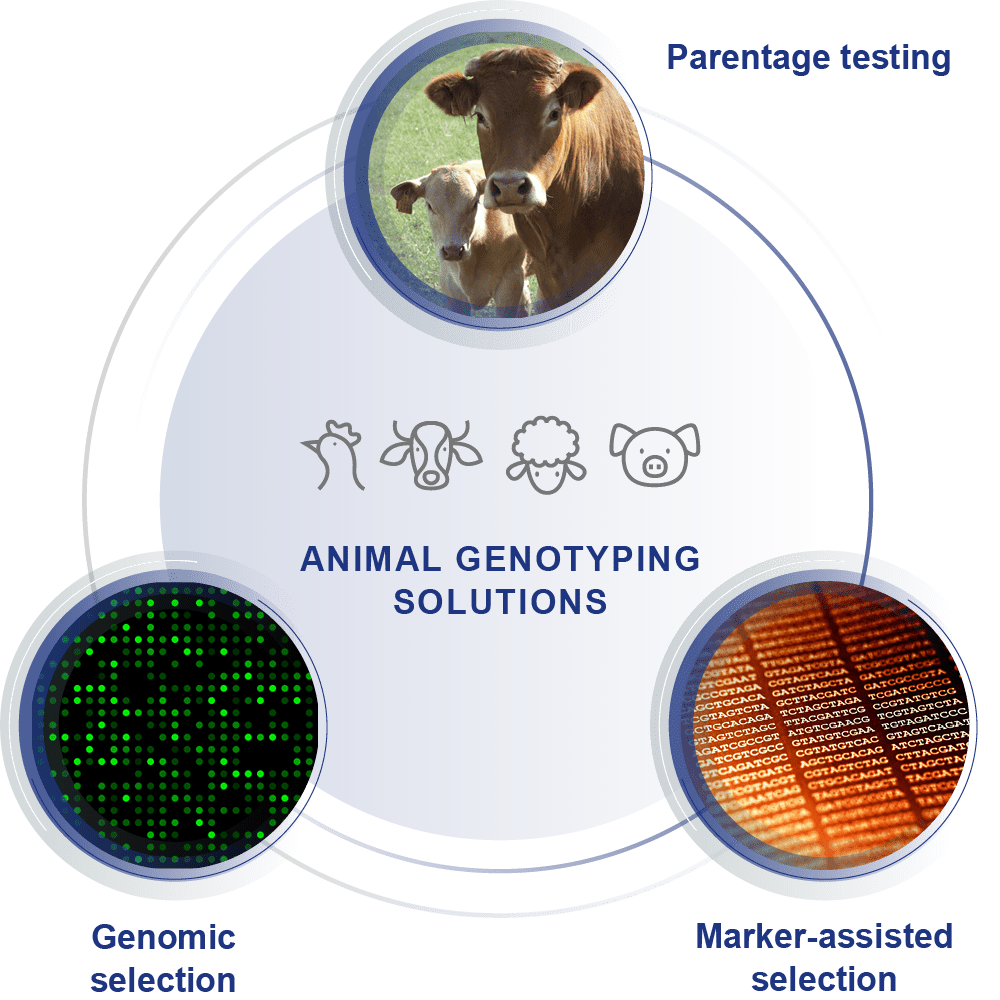 Genomic selection
Our Illumina platform and Thermo Fisher Scientific microarray platforms are optimised to service the high throughput and rapid turnaround times that the livestock genetics industry expects.
Our state-of-the-art array facility scales to meet the needs of the most demanding throughput projects. Our Lean-optimised processes seamlessly integrate automated DNA extraction platforms for processing of a variety of sample types.
Be ahead of your competition and work with us to develop your own custom SNP array. Our Agrigenomics experts can assist you with every aspect of the design process.
Marker-assisted selection
We utilise a flexible range of genotyping platforms to offer solutions for any type of Agrigenomics projects on marker-assisted selection. Benefit from high accuracy and speed of data delivery to support breeding decisions.
Our qPCR-based solutions and NGS-based solutions solutions provide high adaptability and reliability of data.
Parentage testing
Our gold standard, industry accredited STR-based parentage verification services are complemented by the flexibility to design SNP panels for any species of interest, enabling lower cost and higher throughput testing for the livestock industry.
Our Agriculture lab is an asset for your livestock breeding project

Our Solutions for Aquaculture Breeder
Aquaculture genetics with Agrigenomics services
Marker discovery
We have solutions for even the most challenging of species, including complex, polyploid or poorly characterised genomes. Our expert  bioinformatics teams will help you to find the best approach for your Agrigenomics project needs.
Breeding and selection
Access the growing range of catalogue microarray designs for aquatic species, or consult our design team to create a custom array solution. Multi-species arrays can drive down costs by consolidating Agrigenomics projects, as well as offering unparalleled flexibility.
Pathogen screening
Intensive aquaculture farming demands robust pathogen detection strategies. Our expertise in qPCR assay development and scalable testing capacity are ideal for meeting the needs of this rapidly developing Agrigenomics industry.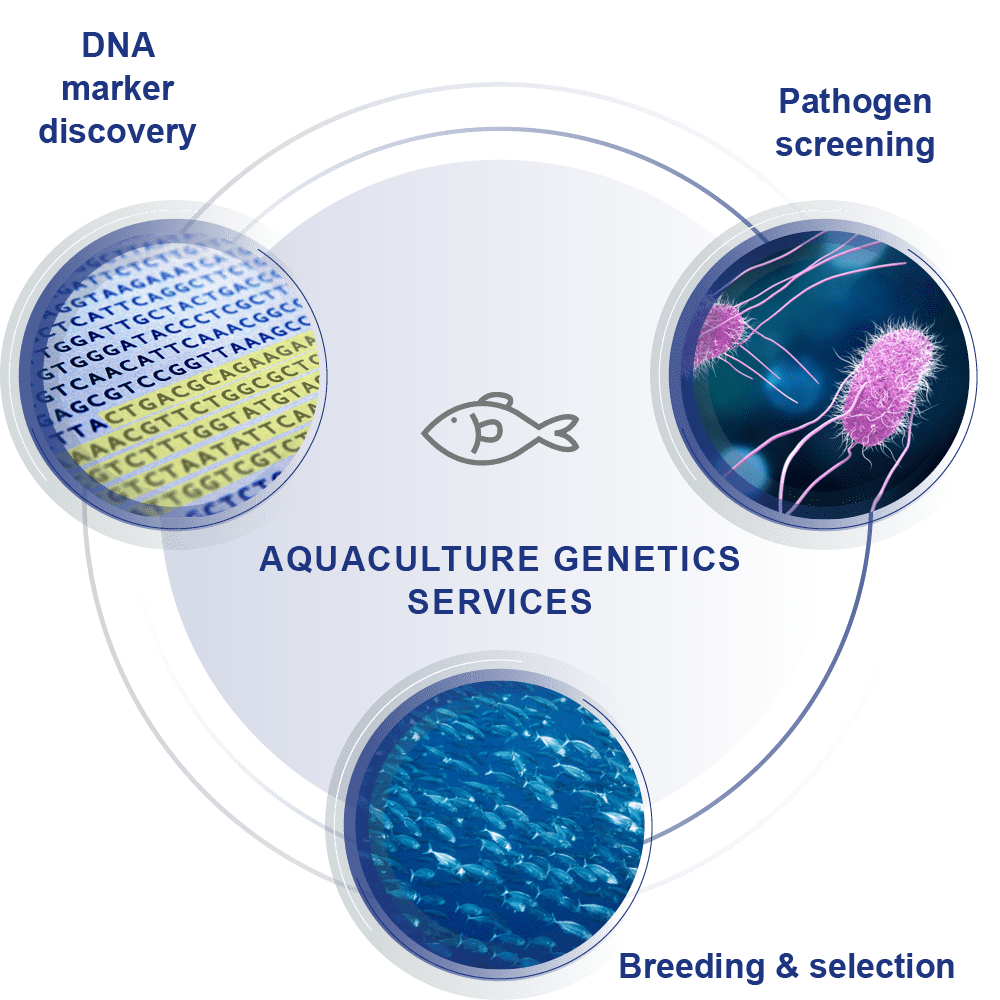 Our Agriculture lab is an asset for your aquaculture project

Access genomic data enabling better decisions
We guide you to the right Agrigenomics solution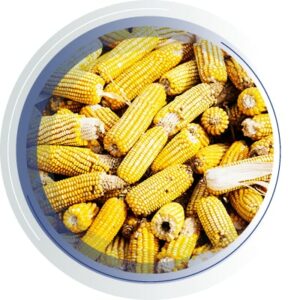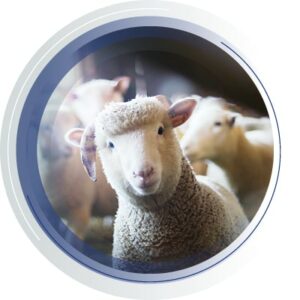 Livestock breeding services
Pet and sport animal testing services
Our long-standing expertise and track record in the field of Agrigenomics enables us to provide you with
the most suitable end-to-end service solution for your project.
Eurofins Genomics works closely with our world-leading analytical sister divisions Eurofins Food and Eurofins AgroScience to offer an unparalleled range of services catering to the broader agri-food industry.
Free consulting
Speak to our Agrigenomics experts about ideas
Our team of Agrigenomics specialists can advise and assist you with your project and
will deliver the best end-to-end service solution to meet your needs.
100%
Don't be afraid to think big!
Approved by your press
Eurofins Genomics is a trusted brand around the globe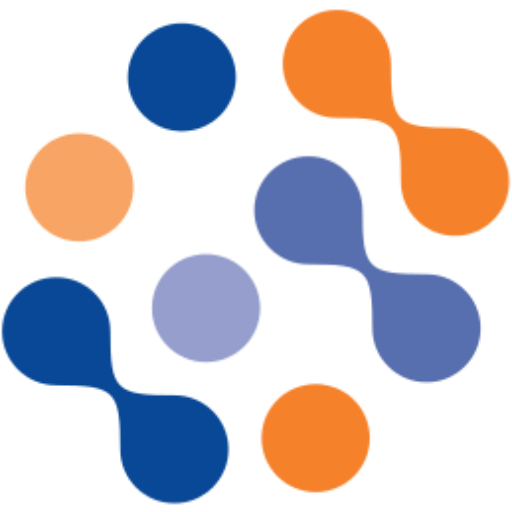 We cooperate with renowned organisations, ranging from small to large-scale enterprises to provide 'best-in-class' genomic services to both established and new and emerging Agrigenomics markets. Scientists around the world recognise and trust the Eurofins brand for our reputation for quality, timeliness and efficiency. We host only industry-leading platforms for DNA extraction, genotyping, sequencing and related genomics applications.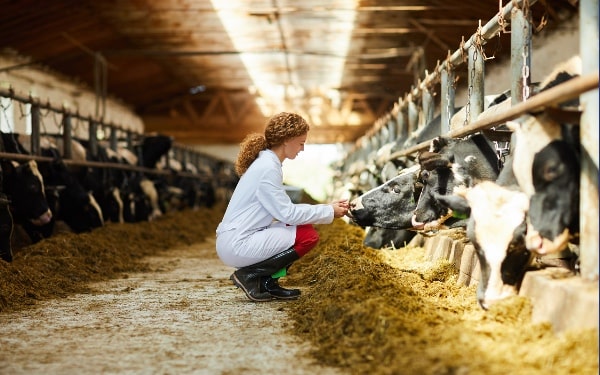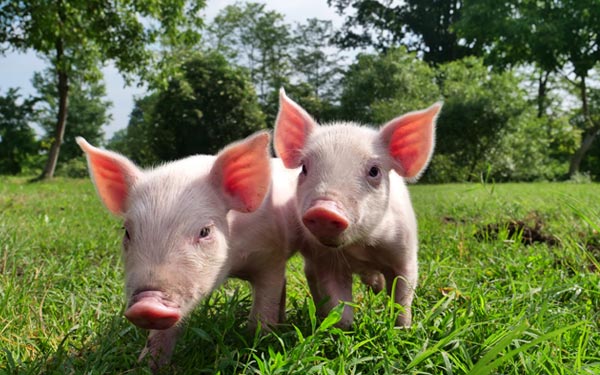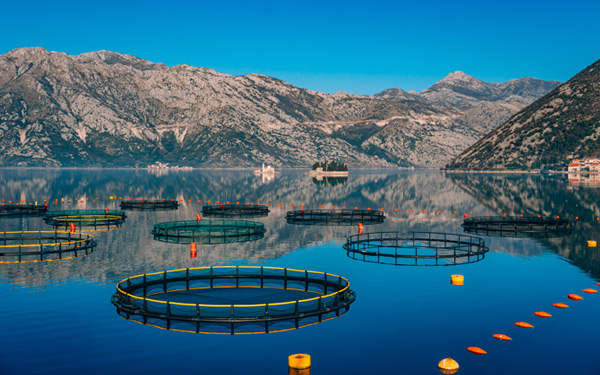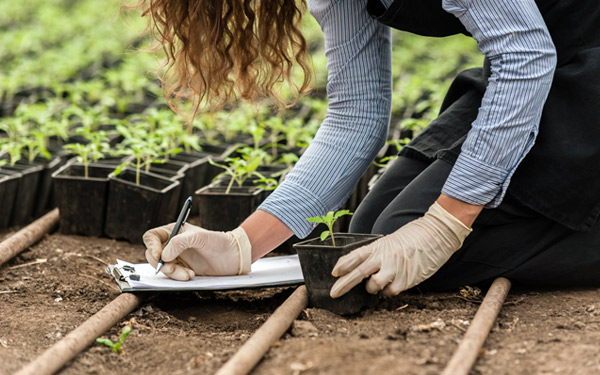 Quality is our middle name
Work with a fully certified Agrigenomics partner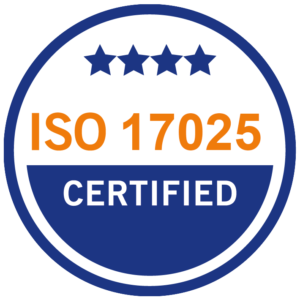 ISO 17025
Guaranteed confidentiality and integrity of testing data.


Testing results are recognised by authorities and customs, etc. for the release of pharmaceuticals and food and feed, in the case of legal implications.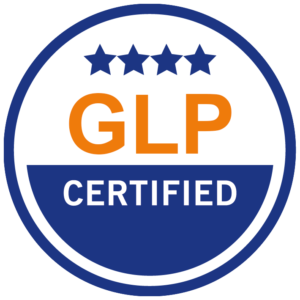 GLP
Full traceability of GLP study data.


GLP compliant archiving of study data and records.



Full compliance with GLP regulatory requirements (OECD, EMA, US-FDA, US-EPA).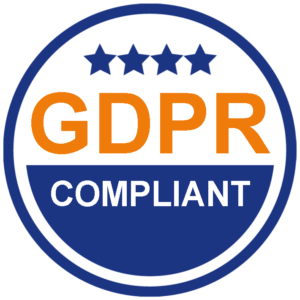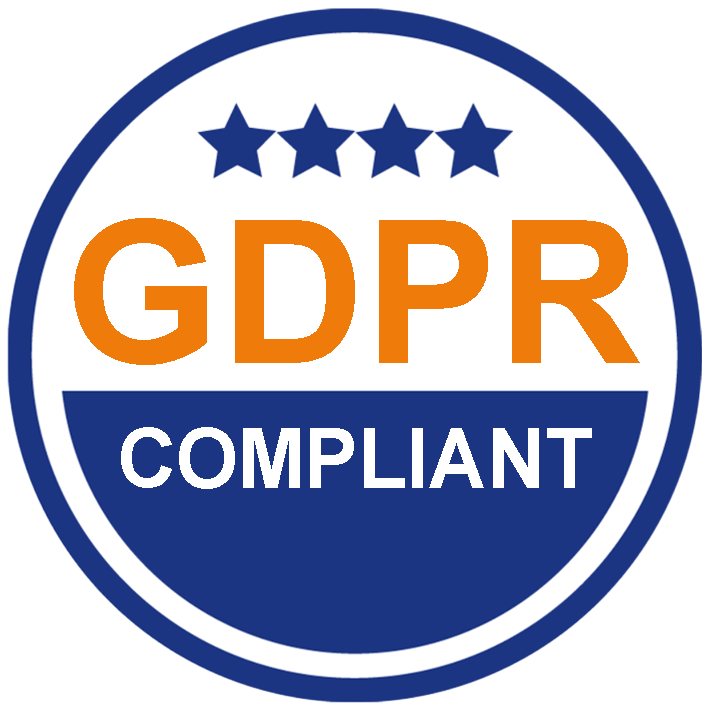 GDPR
All data is stored and processed on German servers.


We do not share data with third parties.



Only necessary data is requested.


Customer data is stored using the most advanced security tools.
Your dedicated Agrigenomics Expert
Frédéric Antigny, MSc, MBA
Senior Director, Agrigenomics Market Europe at Eurofins Genomics Europe
Articels and webinars
Application of Agrigenomics solutions
Article: Microarrays accelerate blue biotechnology to the next stage

How do genomics applications facilitate aquaculture projects and support breeding decisions? What are the challenges in blue biotechnology and how are microarrays applied in solving issues in breeding, disease resistance and environmental adaption?
Find the answers at | The DNA Universe BLOG
Vacancies
Interested in a career at Eurofins?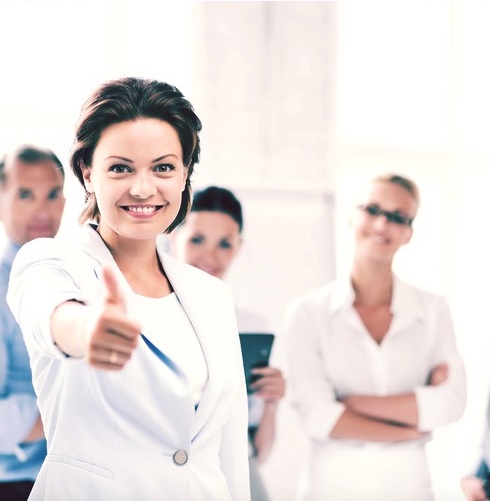 Working at Eurofins Genomics
We are an international provider of genomics services and product, including Sanger sequencing, oligonucleotide and gene synthesis, next-generation sequencing, genotyping and gene expression. We offer a wide range of exciting and challenging jobs: from lab technicians to management positions.
Visit our careers page to find your position at Eurofins Genomics.
Always informed
Subcribe to our newsletter