Primers, Oligos & Sanger Sequencing in Less than 24h … at 50% off!
Only now. Only in Glasgow.*
You work in molecular biology, so you know how important high quality primers and probes are for your endpoint or real-time PCR / qPCR. But did you know you could get your oligos delivered overnight? Eurofins Genomics provides the fastest oligos in Europe – and only for a short period of time, Glasgow is at the centre of the DNA universe. Benefit now from our exclusive 50% discount on all NightXpress Oligo orders. But that's not all. We are going to give you the same discount on our Sanger sequencing services. This promotion is exclusive to Glasgow – not to Edinburgh, not to any other city in Scotland, the UK, or the world. We want to invite you into the Eurofins DNA universe. So don't hesitate. Register now and get your 50% discount on NightXpress Oligo orders and Sanger sequencing samples.
Code: #glasgowpayslessS *
"Hi, my name is Anton. If you're new to our shop or have a question, simply click the green button and send me your request. I'm going to answer you personally."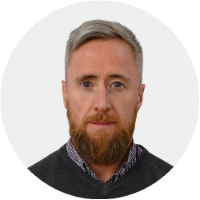 Anton Conolly
Glasgow Sales Rep
Great Research Is Built Base by Base
With Primer Design, Oligonucleotide Synthesis & Custom DNA Sequencing
Trust in Eurofins Genomics's vast experience when it comes to building the foundation blocks for your science. Your research is based on four columns: G, A, T, and C. We are committed to helping you turn these letters into great results by providing the basic DNA services you need – fast and effortlessly. Our Sanger sequencing services can process a variety of starting materials submitted in tubes or plates. Exceptionally high-quality DNA sequencing results are available online within hours.
Your real-time PCR / qPCR deserves the best start it can get. Our NightXpress Oligos allow you to be creative and even spontaneous in your primer design and primer orders, without having to worry about long turn-around times and ineffective waiting. Combine this with our convenient primer design and oligo analysis tools and take your research to the next level of efficiency.
NightXpress (q)PCR Primers & Oligos
(q)PCR Primers
– for best real-time PCR results
Average synthesis yields of 2.5 OD
Stable primer Tm due to low salt concentration
High purity of >80 %, verified by MALDI-TOF MS
Order before 4 pm, get delivery the next business day
SaltFree Oligos
– for non-sensitive applications
Sequence length from 10 to 35 bases
Average synthesis yields of 3.5 OD
Deprotected and free from salt
Delivered lyophilized next business day
Sanger Sequencing Services
Sanger Sequencing from Tubes or Plates
Free sample pick up from Glasgow University dropbox
Sequencing of plasmids & PCR products (TubeSeq, PlateSeq & SupremeRun)
Rapid sequencing of pre-cycled samples (Ready2Load)
Pre-payment with Prepaid Barcodes and PlateSeq Kits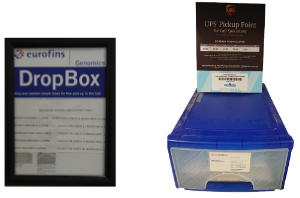 Code: #glasgowpayslessS *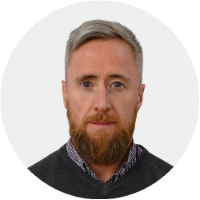 Anton Conolly
Glasgow Sales Rep
Dropbox locations for your Sanger sequencing samples on Glasgow University campus
University of Glasgow, University Avenue: Central Mailroom
University of Glasgow, West Medical Building, University Avenue: Plastic box at porter's office
Glasgow Caledonian University – Biological, 70 Cowcaddens Road: Plastic boxes in stores
University of Glasgow, Faculty of Veterinary Medicine, 464 Bearsden Road: Plastic box behind main desk in stores
Glasgow Veterinary School, Garscube Estate: MVLS Garscube Stores
Strathclyde Institute of Pharmacy and Biomedical Sciences, 161 Cathedral Street: stores department
* Promotion Terms & Conditions
This offer is exclusive to the University of Glasgow and only for new customers. Discount for Sanger services only available for TubeSeq, PlateSeq, Ready2Load and SupremeRun orders. The promotion is valid from 4th March 2019 to 31st March 2019.