Environmental DNA Analysis, Monitoring & Traceability
eDNATracker: Monitor the Environment with Next Generation Technology
Environmental DNA Analysis, Monitoring & Traceability
eDNATracker: Monitor the Environment with Next Generation Technology
Discover more with state-of-the-art DNA analysis
How environmental DNA analysis has revolutionized ecological research
The understanding of DNA's behaviour in the environment goes along with the rise of powerful analytical methods like Next-Generation Sequencing. This has enabled researchers all over the world to push the boundaries of their fields. It is now possible to detect large numbers of species within a single sample – and the sampling requires little to no human interference in the environment. Hence, eDNA helps us find answers to countless exciting questions.
Biodiversity / Conservation monitoring
Species surveillance and mapping
Detection of invasive, elusive or endangered species
Targeted / non-targeted monitoring and mapping
Detection of harmful species, microbes, pollution
Ongoing monitoring over time
Microbiology
Contamination surveillance and mapping
Pathogen detection and monitoring
Microbial monitoring in parallel
Antimicrobial resistance monitoring in parallel
Eurofins eDNATracker: Smart solutions for your environmental research
Choose  your service or contact us for a customized solution
Non-targeted detection of organisms / species
Our INVIEW Microbiome and Metabiome analyses will help you find out what species are present in a mixed DNA sample. This is extremely useful when you do not know what you are expecting to find in a sample.
Targeted detection of organisms / species
Quantitative real-time PCR (qPCR) is a cost-effective, highly specific targeted method giving semi-quantitative estimates for a selection of species. If you know what you are looking for, this might just be the easiest way.
This is how you're going to benefit from our eDNATracker service

Speed
NGS-based monitoring is much faster than traditional methods. DNA sequencing can be done in days versus taxonomy methods that have a turnaround time of months to years.

Accuracy
Whole genome sequencing, PCR and NGS methods make sure that your findings are accurate, allowing you to detect even single base variations in a genome.

Flexibility
You have control over how targeted or non-targeted you wish your environmental DNA analysis to be. Using NGS technology, we can identify mixtures of samples easily.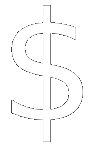 Pricing
Contrary to what you might believe, environmental DNA analysis is very cost-efficient. Get in touch with us to learn all the details about the pricing of this unique service.
Eurofins Genomics. Certified and accredited.
Reliable and validated analytical methods
Want to know more about our eDNA services? Then get in touch with us.